Meet Shimadzu at Arablab 2022
Please join us at our booth at Arablab 2022 in Dubai, UAE. Arablab is one of the biggest trade shows in the global laboratory and analytical industry. The 2022 programme will feature a series of branded seminars, presenting unique networking platforms for buyers and users across seven topic areas. These include quality assurance in food control labs, procurement for effective medical research, speciality chemicals, techniques for designing safer labs, and the idea of a 'one-stop-shop' in biotechnology. We look forward to seeing you!
Visit https://www.arablab.com/ for more information.
Shimadzu Seminar Presentations at Arablab 2022
Shimadzu Solutions for Oil, Gas and Chemicals Industry
Monday, 24 October 2022, 11:00AM - 11:40AM
Shimadzu Solutions for Food Safety
Tuesday, 25 October 2022, 11:00AM - 11:40PM
Shimadzu Clinical Solutions
Wednesday, 26 October 2022, 10:20AM – 11:00AM
Product Line-Up
We will be showcasing the following instruments at Arablab. Please drop by our booth if you would like to know more about any of these instruments!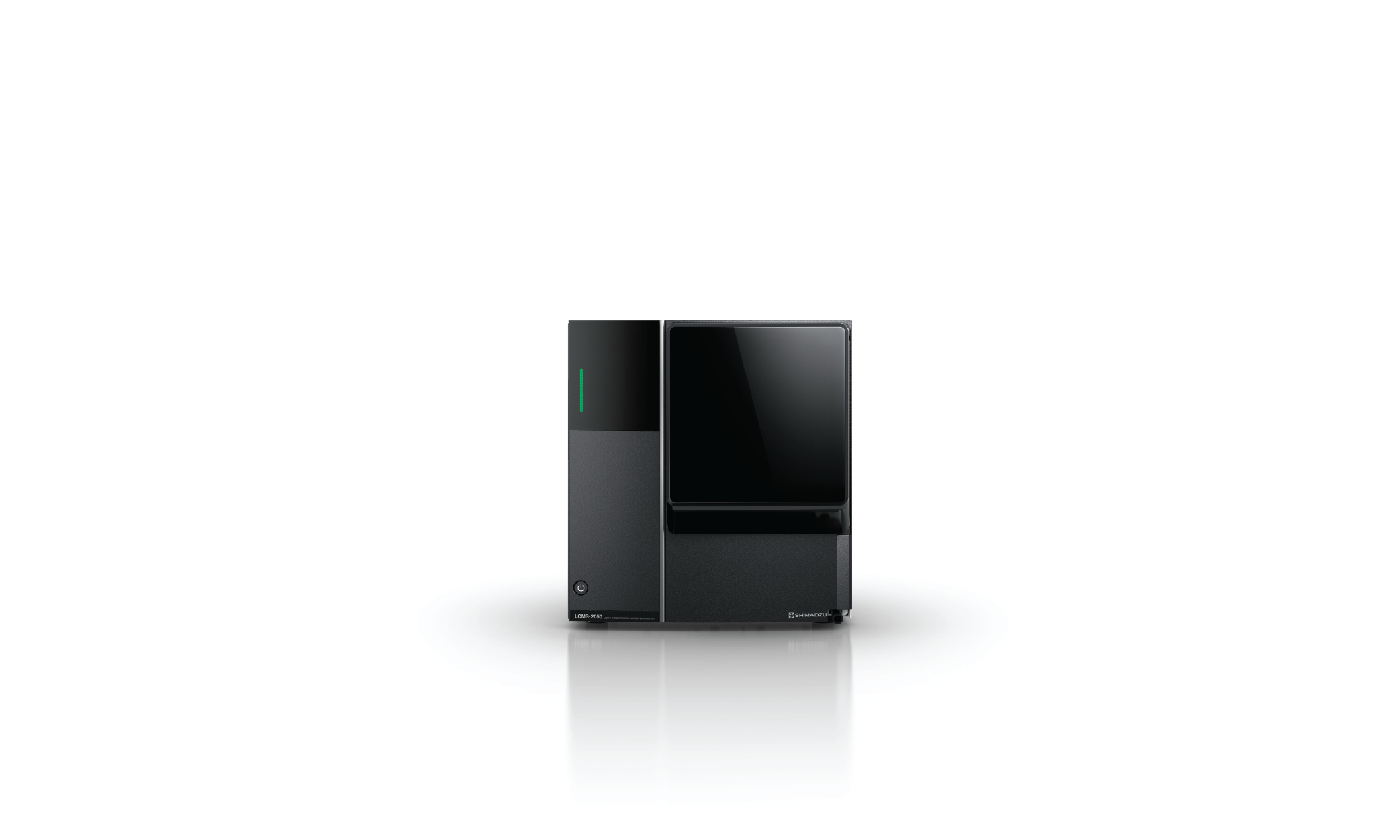 All New

LCMS-2050 Single Quadrupole LC-MS
The new LCMS-2050 single quadrupole mass spectrometer may be compact, but it combines the user-friendliness of an LC detector with the excellent performance of MS (high speed, high sensitivity, and wide mass range). Capable of analyzing a wide range of compounds from high to low polarity, the LCMS-2050 can be used in a variety of markets and applications. This new mass spectrometer system is also equipped with data analysis features using Analytical Intelligence and eco conscious functions, which contribute to labor and energy savings in the laboratory.

Nexera Series Ultra UHPLC
Building upon 40 years of experience in LC technology, the Nexera series is a family of UHPLC systems that marries AI and IoT enhancements to set new industry standards in terms of intelligence, efficiency, and design. Nexera series comes with automated support functions utilizing digital technology, such as M2M, IoT, and Artificial Intelligence (AI), that enable higher productivity, maximum reliability and allows a system to monitor and diagnose itself, handle any issues during data acquisition without user input, and automatically behave as if it were operated by an expert.

LCMS-8060 Triple Quadrupole LC-MS/MS
The LCMS-8060 features an optimized ion guide and new technologies incorporated in the ion transport optical system. As a result, the ion sampling efficiency and ion focusing capability are significantly increased, to achieve improved sensitivity, approx. 3 times better than that of the LCMS-8050. Inheriting the high-speed performance of the LCMS-8050, this flagship model in the UFMS series features both the world's highest level of sensitivity and the world's highest throughput.

Application Specific GC Systems
Shimadzu's application specific GC Analyzers are built and tested to meet the specific analysis requirements of applicable industry standards for the hydrocarbon processing industry (HPI). From characterization of raw crude and natural gas to monitoring production and quality of refined chemicals and alternative fuels, Shimadzu is committed to providing the most complete GC analysis portfolio.

GCMS-TQ8050 NX Triple Quadrupole GC-MS/MS
Equipped with a new, highly efficient detector and three forms of noise-reduction technologies, the GCMS-TQ™8050 NX is capable of performing unprecedented quantitative analyses of ultra-trace amounts, down to the femtogram level. Moreover, with its ultra-high sensitivity and high mass resolution, a whole new realm of quantitative analysis is offered, with reduced long-term operational costs and greater uptime.

AOC-30i Autoinjector / Autosampler
Winner of the iF Design Awards 2022 and Red Dot Design Awards for Product Design 2022, the AOC-30 has been designed to help laboratories produce better quality results in a shorter amount of time. AOC-30 automates the analysis, reduces an operator's workload, and enables continuous analysis with a high degree of accuracy that cannot be achieved by manual operation.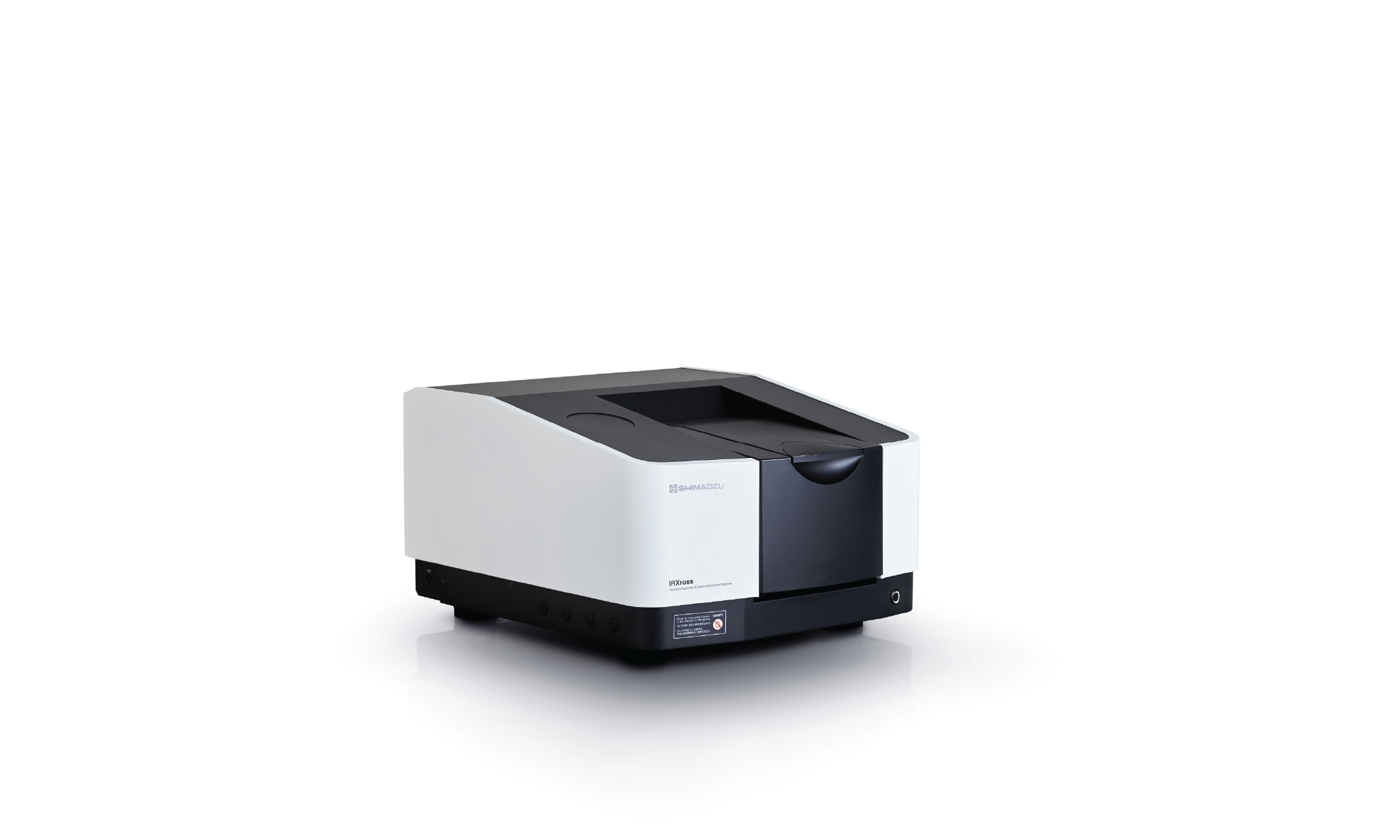 All New

IRXross FTIR Spectrometer
The IRXross offers a powerful combination of high performance and easy operability, and is an optimal solution for diverse application requirements, especially in pharmaceutical and chemical industries. IRXross provides an S/N ratio of 55,000:1, the highest in its class. It is also compliant with data integrity regulations required in the pharmaceutical field.

ICPMS-2030 Inductively Coupled Plasma Mass Spectrometer
ICPMS-2030 is the fi­rst system in the industry to include functions for assisting with analytical method development and diagnostics. Newly developed collision cell and On-Line IEC work together to eliminate spectral interference, and achieve high-sensitive and low-interference analyses. Unique system developed by Shimadzu results in the industry's lowest running costs*.
(*As of April 2017, based on data obtained by Shimadzu)

UV-1900i UV-Vis-NIR Spectrophotometers
The UV-1900i is a double-beam UV-Vis Spectrophotometer using Shimadzu's original LO-RAY-LIGH™ diffraction grating technology. The instrument is equipped with an ultra-high speed scan, which can acquire a spectrum in a few seconds, with the lowest level of stray light and noise in its class. Validation functions enable checks in accordance with Pharmacopeia (JP, USP and EP) to be performed easily.

Autograph AGS-X Series Table-TOP Precision Universal Tester
The Shimadzu Autograph AGS-X series provides superior performance and practical testing solutions for a wide array of applications. Offering high-level control and intuitive operation, the AGS-X series sets a new standard for strength evaluations while providing the utmost in safety considerations in a modern, stylish design. Increase testing efficiency using dedicated data processing software (TRAPEZIUM LITE X).

HMV-G Series Micro Vickers Hardness Testers
This micro hardness tester features a built-in CCD camera for standardized automatic length measurement. Hardness can be measured simply and accurately with easy-touch PC software. The line-up also includes fully automated (FA) machines equipped with an electrically driven revolver mechanism and electrically driven XYZ. A manual machine with an optical head and models with colour cameras are also included in the line-up.

AP Series Analytical Balances
Advanced Performance UniBloc Balances provide high-speed response and high stability. The new AP-AD series models not only offer excellent basic performance, such as fast weighing times of about two seconds and high measurement stability that minimizes errors, but also include new functionality that improves convenience, such as automatic doors and touchless sensors.